Kiss the Girl Shirt, Grunge
$

17.00
Finally, a grunge edition of the Kiss The GIrl tee!
Grunge design on 100% cotton black or blue scoop neck tee with raw edge hem.
This shirt is not screen printed and it is not airbrushed. The design is made by treating the color of the actual t-shirt. It cannot fade, wash away, etc. Because the fabric itself is treated, the fibers of the design are slightly weakened. After many washes and wears, you may experience some super rock-n-roll holes.
The over all design and colors will differ slightly from shirt to shirt. That's the beauty of handmade! Each shirt will have different spray patterns, bits of over spray and slightly different placement making each shirt one of a kind. It has never been more true with this shirt! No two shirts will be the same.
Inspired by The Little Mermaid.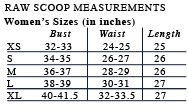 Coming Soon